Codework (ing) { Your Future; }
A little bit about Codeworks Ltd
At Codeworks Ltd we take small pieces of needs. After that, we build software solutions in order to fulfill requirements for organizations' demands. Then, we adapt the software to upcoming changes, new needs, trends and technologies. In order making that possible, we prefer specialization. Hence, we focus at developing only payroll and payroll related software solutions.
As a result, we have happy clients using our software solutions, who enjoy support of the highest quality.
Welcome to Codeworks ltd
Software Development House
In the modern business environment with fast changing requirements, we offer software solutions to support your business process, payroll procedures, and human resources management.
Accordingly, we can help your organisation to reduce operating costs while becoming leader in the highly competitive business environment.
In order to achieve that, Codeworks Ltd specializes at the development of payroll related software solutions. Those solutions include payroll and human resources management (PayrollPlus), and taxation business solutions (TD7 Editor). Therefore, we focus on fulfilling the needs of any organisation, then minimizing time spend on the management of the human resources.  Subsequently, resulting in lowering costs, and simplifying the processes, always following legal regulations and requirements.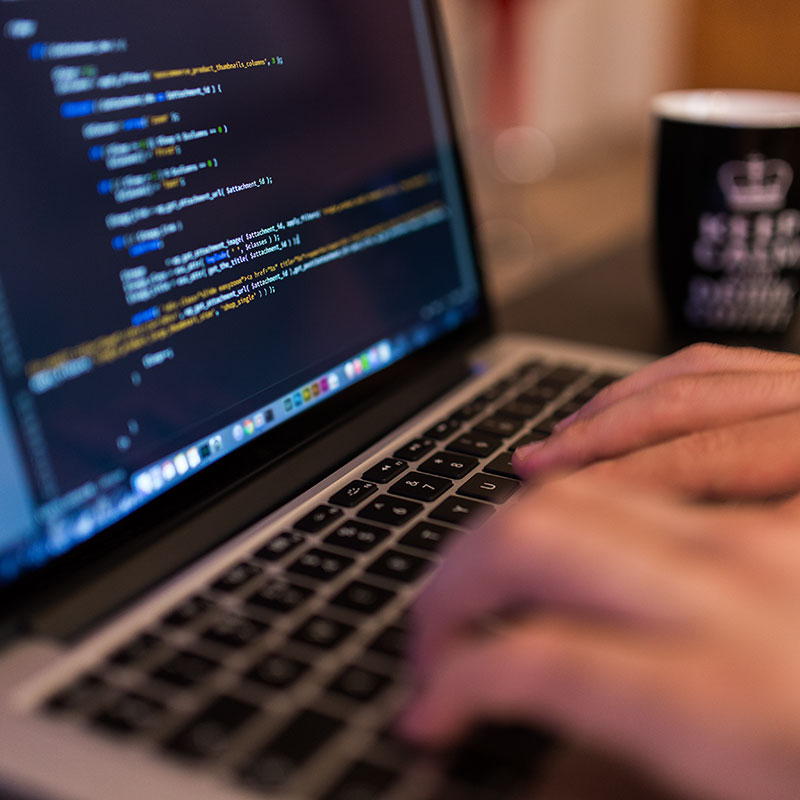 PayrollPlus
Payroll and Human Management
PayrollPlus is a comprehensive payroll solution that provides automation of your payroll preparation and human resources management procedures based on the law and regulations of Cyprus Government.
TD7 Editor
Tax Department TD7 Form Editor Software
TD7 Editor is suitable for any organisation and it provides the ability to create, modify, print, and finally export T.D. 7 form as per the given instructions and specifications by the Tax Department of Cyprus Government.
Software that Fits All
Set It The Way It Works Best For YOU
Here at Codeworks, we develop our own software (PayrollPlus, TD7 Editor, etc). Consequently, we make the best effort developing suitable software for all companies and organisations, while the same time following the regulations of Cyprus Government.
Furthermore, we code software targeting simplicity. That way, we manage to develop simple to use, user friendly, and right to the point software solutions.
Finally, we tend to allow users to customize the software, so that they can adjust the software the way it will fit their organization needs best. Not the opposite.
years of Development
Software development in Codeworks started some years ago and since then we are using only the latest technologies.
Loyal Clients
Our clients satisfaction is our highest priority and the same time they promote Codeworks and our software solutions.
Companies
A great number of companies get their payrolls prepared by PayrollPlus, directly or by a service provider.
Years of experience
We own the knowledge and experience of several years in the field of Human Resources Management and Payroll, and even more in Computer Science.
payroll services providers 
Several payroll services providers trust Codeworks and our PayrollPlus software to provide high quality payroll services to their clients.
Payslips Every Year
An amazing number of payslips are delivered by every month by our payroll software, PayrollPlus.
How We Work. Our Mission & Values
Everyday, we start thinking of a how, and a new challenge.
How to solve a problem.
How to make a solution better.
How to make it easier.
How to make it perform faster.
How to be more flexible.
Yet, everyday is the day that we spend it on thinking on how to make our clients more productive and efficient. In the same way, how to make them more comfortable and happy using our software solutions and, where needed, how to provide highest quality and professional support. Primarily, it is our goal that gives us a smile at the end of day and the motivation of the next day.
"PayrollPlus is "exactly" what our company needed. It saved us time and money. We want to emphasize the superb customer service the company provides, which reassures me that I have made the right choice."
SYNTHESIS CENTER FOR RESEARCH AND EDUCATION LTD
George Isaias (Director)
"We are an accounting firm and we offer also payroll services to our clients. In order to offer a high quality service you need a high quality program that at the same time will be user friendly and also a high quality and imitiate support. I have tested a lot of payroll programmes and from different companies from which I choose CODEWORKS. Its one of the best programmes that meets all the above requirements and even more... I want to thank you and ask you to continue with the same professionalism. For sure I recommend PayrollPlus for every company."
UNIPARITY SERVICES LTD
Marios Shiakallis (ACCA – Managing Director)
"Codeworks Ltd delivers services of the highest level to our company. We would recommend Codeworks to any company that needs to have a successful cooperation, fast services provider and most of all a capable support department."
FROTCOM CYPRUS LTD
Michalis Christodoulides (CEO)
"Our collaboration with Codeworks started during the last few months and to be honest we expected to encounter few transitional problems, but I'm pleased to say that our switch to Codeworks was seamless. Any questions or queries we may have, they are quickly resolved. We could not imagine a more efficient team working on our behalf. We really look forward to our continuing working relationship with Codeworks."
XEROGRAPHIC SYSTEMS LTD
Theodoros Prodromou (Finance Manager)
CONTACT
Get In Touch
Address
9A Morfou Street
Limassol, 3012
Cyprus
Telephone
(+357) 25 522201
Working Hours
Monday to Friday
08:30 to 13:00 and 14:00 to 17:00